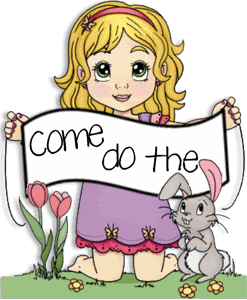 Welcome to the Inky Impressions Blog Hop! This Hop is to celebrate our New Releases!!!! If you liked our First Releases....... You are going to to fall in love with the newest Inky girls! OMG do we ever have a HUGE TREAT for you! Oh, and did I mention Nickie? She is one of the newest members to the Inky Impressions Family! We also have 16 NEW SENTIMENT STAMPS that coordinate perfectly with the girls.
PLEASE NOTE: I have put several of the sentiment stamps and also the POT OF GOLD Background/Prop stamp on sale for the entire week!
Here are the new sentiment stamps:

1.) Hope you have a Boot Scootin' Day!
2.) There's a Lil' Cowgirl in all of us
3.) How many fingers are you?
4.) Make a Wish.....
5.) I will stand by your side.... FOREVER!
6.) Everyone needs a friend who is "ALL EARS"
7.) Sugar & Spice & Everything Nice!
8.) Bring Your Jammies!
9.) You totally Rock
10.) Wishing You a Fairy Happy Day!
11.) May all of your wishes come true
12.) Poppin' Up to say... what's up
13.) Thank You from the bottom of my heart
14.) For a Special Lil' Princess
15.) My place or yours?
16.) Just rollin' by to say Hi
All of the lovely "Inspirational Inkettes" have made some really beautiful projects for you to enjoy. If you would like to participate in the hop, please visit & leave a comment on each one of the Inspirational Inkettes blogs. To make the INKY HOP even more enjoyable..... all of the DT girls have some extra goodies for you to win. Not only that, but we will also be pulling one lucky winner from a random DT girls blog to win an "INKTASTIC PRIZE"! The prize to be won, will be announced at the end of the hop! The hop will start today (09/12/09) and will continue though September 19th 2009 at midnight!
Your next stop for the Hop is the very talented
Chris
.
I hope you all have a great time doing the "INKY HOP"
BIG HUGS!
Nicole (Inky's Mama) :)